August 30th The "City of Adelaide" clipper ship project
Speaker Peter Christopher
Peter Christopher, director of the City of Adelaide clipper ship project, explained the history of the ship, and the remarkable project to rescue it and bring it to South Australia.
The City of Adelaide was purpose built in 1864 in Sunderland UK to carry migrants to South Australia. It sailed to Adelaide for 23 years, spent 6 years in North America timber trade, after a brief time as a collier in Ireland, and in 1893 stopped sailing and became an isolation hospital in Southampton. In 1923 the Royal Navy took it over, renamed it HMS Carrick and moved the ship to Scotland as a cadet gunnery training vessel. In 1947 Carrick became Royal Navy Reserves club rooms on the Clyde River, Glasgow. After sinking in 1991, it was raised and moved to Irvine, onto private land. In 2000 the vessel faced being broken up, and an Adelaide volunteer campaign to save ship started.
After long negotiations, fundraising and a big engineering project, the Adelaide volunteer team succeeded in lifting the ship in a specially designed cradle and transporting it to Port Adelaide, arriving in February 2014. On the way HRH The Duke of Edinburgh renamed the ship back to its original name, City of Adelaide.
The ship now sits on the barge Bradley in Dock 2, Port Adelaide. It will be moved on to adjacent land in future to form the centre-piece of a Seaport Village, a maritime version of the Sovereign Hill village in Ballarat. The final cost to complete the whole project will be about $25 million, and involve commitments from commercial partners.
Peter explained the significance of the project to Australia's social history, with 250,000 people able to trace their heritage back to the ship, including some well-known families. Peter set out the current activities to continue the restoration of the vessel sympathetically with its history, and how it is open every day to be visited as a tourist attraction, operated by volunteers often with a family connection with the ship. His absorbing presentation concluded with answers to several questions, such as where the ship originally docked (near the present red lighthouse), access to the original designs, volunteer numbers (50 active, 50 on the books), how to access the ship, installing the masts, and the relationship with the Maritime Museum (through "Museums of the Port").
One comment during Peter Christopher's presentation was that the project stood as a great example of what a volunteer group can accomplish.
June 28th Justices of the Peace
Speaker Geoff Penhall
Geoff Penhall, Vice President of the Royal Association of Justices of South Australia, explained the role of a Justice of the Peace, defining what a JP is, the need for JPs, how JPs are appointed, the powers assigned to them and their limitations, jurisdictional boundaries, appropriate behaviour for a JP, as well as the function of the Royal Association of Justices of SA Inc. in supporting the 2,500 JPs in South Australia.
Geoff discussed the underlying need for confidence that documents have been certified by a person who is competent, objective and not conflicted, and outlined some of the difficult situations a Justice of the Peace can encounter, where documents are complex, incomplete, or the deponent or declarant does not seem to understand them, perhaps because of illness, or there may appear to be an element of undue influence or duress.
Geoff Penhall's thorough and illuminating presentation concluded with a discussion of the work of some JPs rostered to sit as Special Justices at SA Magistrates Courts, followed by answers to questions touching on JPs' indemnity for honest mistakes or omissions, how to distinguish a copy from an original, and the role of JPs in regional areas in relation to search and arrest warrants.
Geoff's Presentation may be viewed by clicking here.
May 31st 2021 – Road Rules for Older Drivers
Speaker Penny McKenzie
Penny McKenzie from the RAA's Community Education branch explained that while older drivers are generally more experienced, courteous, law abiding, and not risk-takers, driving is now more complex: there are many more cars on the road, 1.7 million now in SA, and many new road rules.  Penny took the meeting through a series of slides illustrating the give-way rules for merging, turning, and various intersection scenarios.  Members used interactive keypads to individually select which vehicle should give way, and then saw the correct answer, and a summary of all responses.
Penny's presentation and discussion included use of mobile devices as GPS units, required separation distances and permissible line crossing when passing cyclists, safe vehicle following distance, how school zone speed limits work, roundabouts and indicating, U-turns, speed limits past emergency vehicles, and what to do after a crash. Penny concluded with questions and answers or comments on electric bikes, insurance for privately owned electric scooters, motorised skateboards, tailgating, and warnings from approaching cyclists. 
One member answered all questions correctly, to everyone's admiration!
                        (The road rules quiz was very engaging and informative.  The RAA presents it through a range of community organisations: well worth attending. We will invite the RAA to speak again sometime in the future.)
May 3rd 2021 - Super Contributions: Opportunities and Rules
Speaker Carolyn Carwana
Carolyn Carwana from Super SA's Member Education team took the meeting through a comprehensive outline of the opportunities and the rules for contributing money to superannuation, particularly from the viewpoint of retirees. These included the opportunity (subject to conditions that need careful checking first) to make a substantial contribution from home downsizing.
Carolyn answered many questions on a wide range of superannuation topics, including superannuation contributions after 75; CPI adjustment of pensions; financial advice; "choice of fund" implications for the Triple S and Super Select schemes; spouse benefits; rolling over a spouse commutation, and maintaining a Triple S account after retirement. Discussion concluded with an outline of Super SA's Flexible Rollover product. Carolyn's thorough and engaging discussion of the topic and her clear and informative answers to questions were very well received, as was the support of her colleagues Wayne Hutton and Allan Ward, Super SA Head of Advice.
March 29th 2021 Food Bank
Speaker Greg Pattinson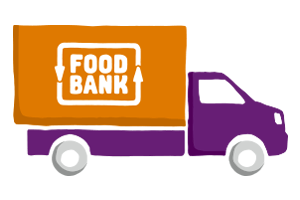 Greg Pattinson, Chief Executive Officer of Foodbank South Australia, presented a factual description of food insecurity in South Australia and nationally, and its causes. During the last 12 months 5 million Australians skipped meals, did not eat for a day or routinely cut down on meal sizes to make their or their children's food go further, because of living on a low income, unexpected bills, and rent or mortgage costs, with women disproportionately affected. Many people who never imagined the possibility of food insecurity find themselves going hungry. Greg then set out the scope of Foodbank's hunger relief work, assisting 135,000 South Australians each month principally through supermarket style food hubs currently at Edwardstown, Bowden, Elizabeth Mount Gambier, Christies Beach, Whyalla and Murray Bridge, providing food equal to $120 in retail value for each $20 charity-issued Foodbank voucher, including unlimited free bread, fruit and vegetables.
 Greg explained the well organised logistics and distribution system that receives donated and some purchased food from manufacturers, as well as from retailers, farmers and growers; and supplies it to the food hubs and other access points from warehouses in Edwardstown, Berri, Mount Gambier and Whyalla. Foodbank SA is run by the equivalent of 24 full time staff and 375 volunteers, and depends on corporate and individual donations. Foodbank estimates the value of its South Australian operations – food donated, food transport, volunteer workforce, and in kind donations of services and facilities- to exceed $22 million per annum. The SA government contributes about $200,000.
Greg's illuminating and thought provoking presentation was very well received. The Association has made a donation to Foodbank.
22nd February 2021 - Sir Charles Todd
Speaker - Mac Benoy

Association member Mac Benoy set out the many facets of the life and achievements of the "polychrome" Sir Charles Todd: Postmaster General for 35 years; enterprising, affable, collaborative and resolute public servant; meteorologist, astronomer, electrical engineer, horologist and surveyor, creator of the Overland Telegraph, federalist and internationalist …… the "undeclared Government Scientist" of his time.
In an absorbing presentation Mac explored what had attracted a young, talented and ambitious Charles Todd to colonial South Australia and how he had flourished here, and offered a glimpse of another, later South Australian civil servant as State development entrepreneur.
Mac's presentation can be seen by clicking here
24th February 2020 Topic - Aged Care
Speaker - Mathew Kelly, Goldsborough Financial Services
In a wide ranging presentation to over 90 members, Mr Kelly canvassed most, if not all, options for independent living in retirement including:
CHSP (Commonwealth Home Support Program) or the four level Home Care support package program (HCP). This program is subsidised by the Commonwealth Government, dependent on your capacity to pay. Entry to this program is through an ACAT(Aged Care Assessment Team). The Government's website (or telephone enquiry 1800200 422) sets out the various options for nursing home care. They are:
Option one. The RAD (Refundable Accommodation Deposit).
Option two. The DAP (Daily Accommodation Payment).
Option three. A combination of options 1 and 2.
Mathew also covered all the independent living and funding options.
Click here to view Michael's presentation