When a person moves permanently into residential care this may leave vacant the home that he/she has owned and occupied prior to the move. If the home is not sold before the end of that same financial year, land tax becomes payable on the property.
The SA Government agency responsible for Land Tax is Revenue SA and this agency has produced the document 'Land Tax exemption, waiver or relief'. In its reference to the situation described above this document states: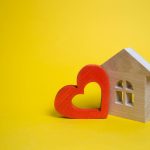 "While there are no legislative provisions which provide an exemption in these circumstances, it is considered unfair that the owner incur a land tax liability due to the time taken to sell their previous home. An ex gratia payment to cover any land tax payable on the land for the first full financial year following their move into care may be provided by the State Government."
The document goes on to set out the procedure that must be followed to obtain the ex gratia payment. https://www.revenuesa.sa.gov.au/landtax/LTExemptions/residential-care
is a link to the 'Land tax exemption, waiver or release' document.
For people enquiring about land tax contact details for Revenue SA are:
Telephone: (08) 82263750
e-mail: landtax@sa.gov.au
Post: GPO Box 1647 Adelaide SA 5001.